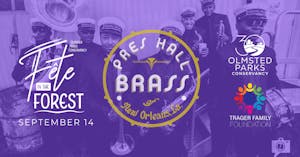 Olmsted Parks Conservancy
Fete in the Forest featuring Preservation Hall Brass Band
Preservation Hall Brass Band
$0.00 - $50.00
Sales Ended
Celebrate Olmsted Parks Conservancy's 30th Anniversary with a little New Orleans Flare at Fête in the Forest, a New Orleans-inspired concert
Fête in the Forest features music from New Orleans most treasured jazz venue, Preservation Hall. The Preservation Hall Brass band's repertoire spans from traditional New Orleans classics and spirituals, to the hard-hitting marching tunes heard in New Orleans parades. Guests will also enjoy New Orleans classic fare, like Po' Boys and Hurricanes - making this concert a "staycation" experience you won't want to miss.
FOR A $50 DONATION, YOU'LL GET:
1. a ticket to the concert
2. a limited-edition Iroquois Park t-shirt (designed by CricketPress)
3. a one-year membership to Olmsted Parks Conservancy, which helps us continue to enhance, restore, and protect our historic Olmsted Parks system or many years to come.
About Olmsted Parks Conservancy
For 30 years, Olmsted Parks Conservancy has connected nature and neighborhood – investing more than $40 million into Louisville's 17 historic Olmsted Parks (including Cherokee, Seneca, Iroquois, Shawnee, Tyler, Victory and more) and 6 Parkways (like Eastern).
Interested in the attending the entire enchanted Fête in the Forest evening?
A limited number of tickets for cocktails, dinner, and the VIP reception are still available for $600. Learn more and buy tickets at feteintheforest.com. Those who have purchased tickets for the entire evening do not need to purchase a separate concert ticket.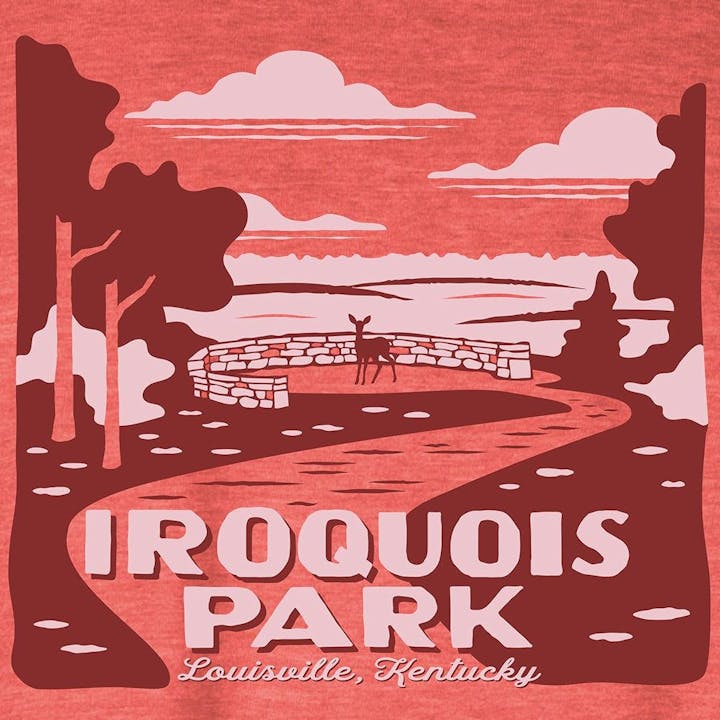 Venue Information:
Iroquois Amphitheater
1080 Amphitheater Rd
Louisville, KY, 40214