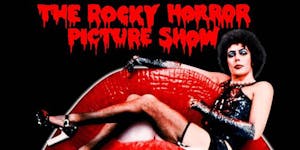 Rocky Horror on the Hill
$0.00
Sales Ended
On FREE- NO TICKET REQUIRED
Iroquois Amphitheater Presents: Rocky Horror on the Hill!
Rated: R
All children under 18 must be accompanied by an adult.
1h 41m
In this cult classic, sweethearts Brad (Barry Bostwick) and Janet (Susan Sarandon), stuck with a flat tire during a storm, discover the eerie mansion of Dr. Frank-N-Furter (Tim Curry), a transvestite scientist. As their innocence is lost, Brad and Janet meet a houseful of wild characters, including a rocking biker (Meat Loaf) and a creepy butler (Richard O'Brien). Through elaborate dances and rock songs, Frank-N-Furter unveils his latest creation: a muscular man named "Rocky."
This event at Iroquois Amphitheater is sponsored by Acting Against Cancer.
Concessions by Southern Hospitality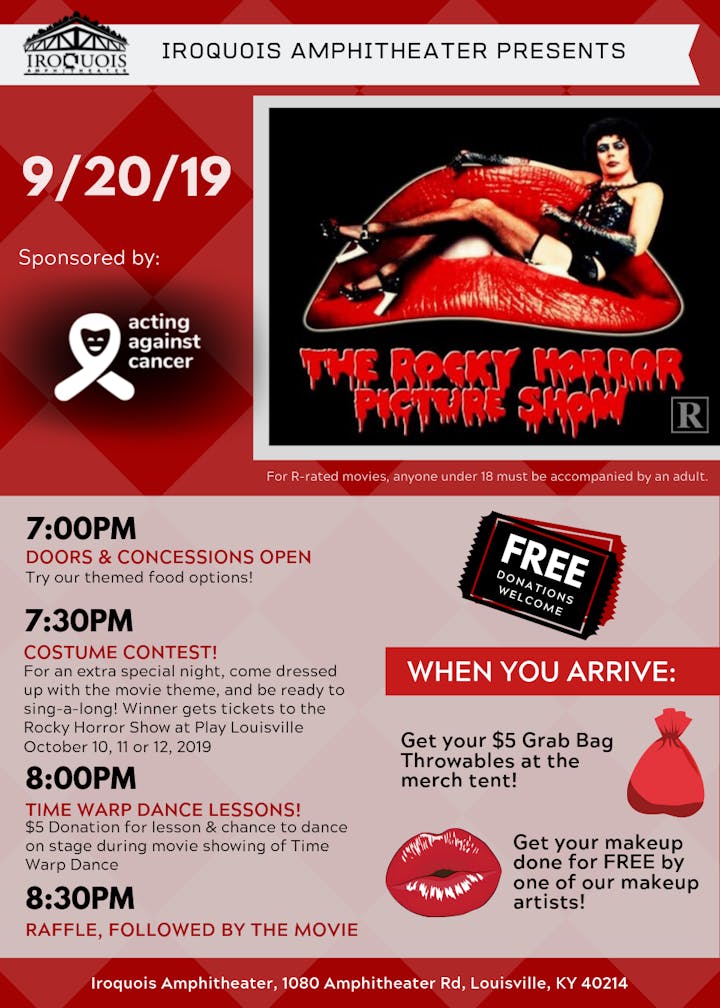 Venue Information:
Free Events at the Iroquois Amphitheater
1080 Amphitheater Road
Louisville, KY, 40214